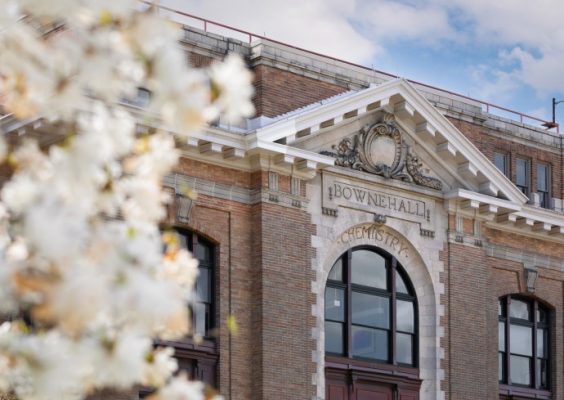 BioInspired Institute cooperates with historically black colleges and universities
The BioInspired Institute focuses on cutting-edge research in the field of materials and living systems and trains students at bachelor and master levels. When the United States faced racism and structural inequalities, BioInspired faculty and staff asked, "How can we support diversity and inclusion in science, technology, engineering, and math?" Recommendation made that the institute should create a research experience for students that can help various young scientists advance in their education and training.
"As an institute, we are committed to developing and implementing actionable plans to promote diversity in our ranks and support people of color. The CAREER program is the first attempt at realizing this commitment and we are delighted to have launched this pilot program with our partners at Hampton University and North Carolina A&T, "said Lisa Manning, William R. Kenan, Jr. Professor of Physics and Director of BioInspired.
"We looked at programs here in Syracuse and at other institutions, and what seemed to be missing were pre- and post-graduate programs that would really help promising students make good transition from high school to college while they were in college to be and then do something similar. "Successful college admission and job placement success," said Jay Henderson, associate professor of biomedicine and chemical engineering and associate director of BioInspired.
Because both Henderson and Manning had previously worked with Hampton University, a historically black private research university in Hampton, Virginia, and with the faculty of North Carolina A&T State University, a historically black public research university in Greensboro, North Carolina, Henderson turned to colleagues at each institution to create a virtual summer program to help students take the opportunity to do original research as students. Her goals are to strengthen the pathways from high school to college in STEM, provide research opportunities, mentoring and other support to keep various students in STEM throughout their undergraduate careers, and enable professional development and networking to make a successful transition into to enable the graduate school.
The outcome, known as the CAREER (Career Acceleration via Rigorous Educational Experiences in Research) Pre-College Program, is a week-long intensive experience held through the online collaboration platform Discord. The CAREER program included interactions with researchers, help with developing a personal statement, discussions about how scientific research works, and career planning for incoming undergraduate students.
"We covered topics like creating a professional profile and résumé, contacting faculties for opportunities, utilizing on-campus resources, and applying for funding for summer research while in college," says Henderson.
The summer program attended 14 students from Hampton, North Carolina A&T and Syracuse University.
Melanie Salas, a first generation college student from Syracuse, plans to attend veterinary school after graduation. She chose to attend to meet potential mentors and test her commitment to STEM to see if it was the right choice. "The most valuable part of the program was the professors' support for the students. I have already been admitted to a laboratory to work with Professor Latha Ramalingam at Falk College. I also learned never to be afraid to seek help. There is always someone ready to help, but it's up to us to get in touch. "
While students benefited from what they experienced during the program, faculty development is another program objective. "We want to improve the way we serve diverse students and strengthen collaboration between minority-supportive and predominantly white universities," says Henderson.
Following the successful pilot project this summer, the faculties of the program plan to study the results, e.g. The faculties of all three institutions hope to form collaborative research programs in which students can gain practical experience in cross-institutional scientific research.
"Our next step is to find additional funding," says Henderson. "We invest our time and know-how because we believe that STEM disciplines can only benefit from broader representation. The partnerships with Hampton and North Carolina A&T can help us expand the pool from which we recruit graduate and postdocs, and the program has already shown us how we can improve collaboration with undergraduate students. "