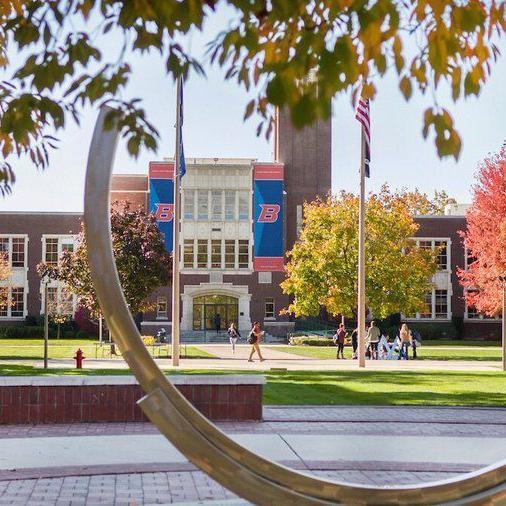 Clash between House GOP and Boise State University attracts national attention … | Eye on Boise
The Chronicle of Higher Education today published a detailed and far-reaching report on Boise State University and its Idaho Freedom Foundation-fueled conflict with Republicans over Idaho law this year. As for the anecdotes of the article: Idaho lawmakers refused to meet with BSU President Marlene Tromp during the COVID-19 pandemic this year if she was wearing a mask – despite being the sole carer of her 93-year-old mother .
The Chronicle's chief reporter Vimal Patel's article covers everything from the anti-diversity letter from two dozen GOP House members who greeted Tromp when they arrived in Idaho in July 2019, to the Big City Coffee incident Campus left, up to the subsequent impeachment of the student union president of the BSU up to the fight for this year's university budget in Idaho.
"With higher education sandbagged again in the national culture wars, lawmakers elsewhere have taken action against programs of justice and inclusion and the doctrine of critical racial theory, or what government bills have vaguely labeled 'divisive' issues," Patel writes. "But legislators in Idaho, where Republicans are the super majority, are particularly keen to prove their conservative allegiance. That spring they set about wrestling millions of dollars from state colleges, explicitly as punishment for social justice institutions' programs. Your main goal? Boise State. "
"Meanwhile, student activists there became louder about perceived injustices on campus. Tromp tried not to upset either group, even if their demands left less and less room for compromise. Tromp is in a particularly difficult position given the mood in Idaho, but the national sentiment is such that college executives elsewhere may soon find themselves in a similar predicament. "
The Article is online here; reading the full story requires signing up for a free online account. The Chronicle of Higher Education is a privately owned independent news agency, first founded in 1966, covering colleges and universities; it is based in Washington, DC
Betsy Z. Russell is Boise Office Manager and State Capitol reporter for the Idaho Press and Adams Publishing Group. Follow her on Twitter at @BetsyZRussell.