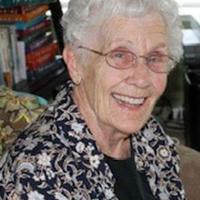 Dorothy Grammas (nee McSemek) | Local obituaries
PORTAGE, IN – Dorothy Grammas (nee McSemek), 92 years old, of Portage, IN, died on Saturday, November 13th, 2021. Dorothy was born on December 29th, 1928 in East Chicago, IN.
Dorothy leaves her children to keep her memories: Dave Grammas, Jerry (Debbie) Grammas, Sandy (Dave) Povlinski, and Ron (Deb) Grammas; eight grandchildren and five great-grandchildren, the 6th and 7th great-grandchildren are due in 2022.
In addition to her husband Steve, Dorothy was preceded in death by her two young sons: Steven and Gary Grammas; as well as her brother Ray McSemek; and sisters: Jean Nimon and Alice McSemek; and her grandson Eric Grammas.
Dorothy graduated from East Chicago Roosevelt High School in 1946 and worked in the laboratory at Inland Steel, where she met Steve Grammas. They were married on January 21, 1956 at St. Mary Catholic Church in East Chicago, IN, and were married for 62 years before he died in 2018.
After the marriage, Dorothy stayed at home to raise their children. She was the best wife and mother and was very active in the lives of her children and grandchildren. Her main role was that of the manager of the Grammas house. She spent countless hours carting her kids to exercise and games, cheering them on over and over again. She was an energetic caretaker for each of her children and always gave them the great example of volunteer service. She was the best proofreader ever and you were stupid if you submit a paper without her rating. She loved her coffee, potato chips, anything with extra butter, reading her newspaper late at night, and later in life ballroom dancing with Steve. After their children left the house, she and Steve started riding bikes to keep fit, going back hundreds of miles each summer. She loved family vacations, especially camping, and fishing with Steve on Lake Erie later in life.