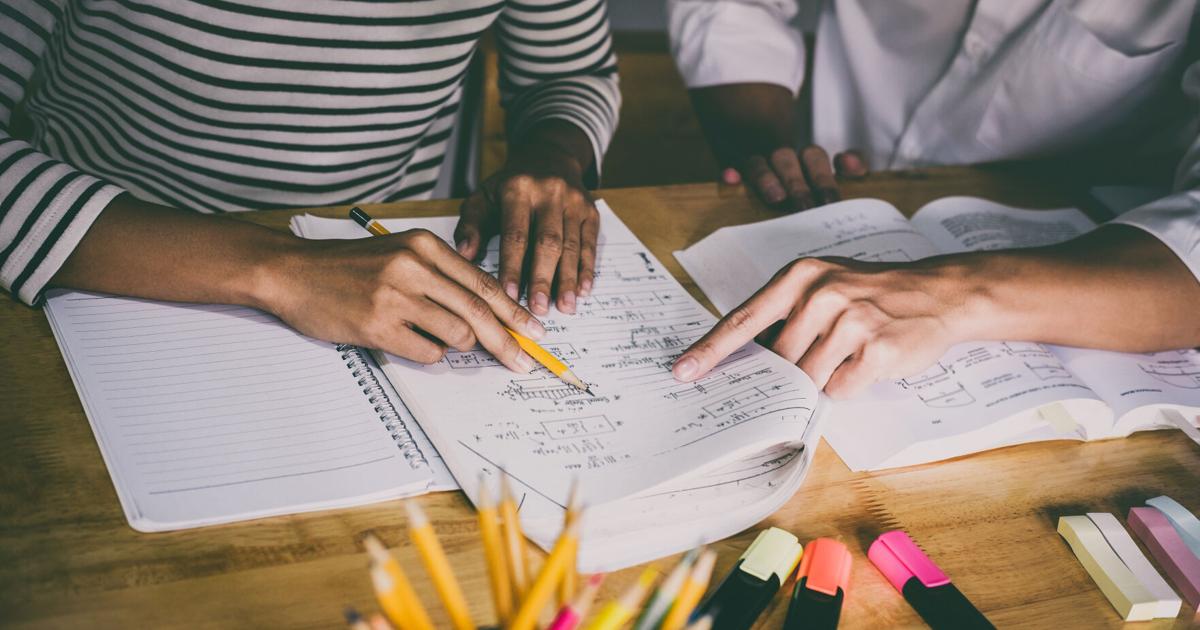 Friendships, Teaching and Counseling: Meet the student workers behind Learning Commons | features
The Learning Commons is a free service for students at the University of Cincinnati (UC), provides academic coaching, writing assistance, peer facilitation, math and science support, peer tutoring, and more. The services are run by student workers who hold many different positions within the Learning Commons.
At Learning Commons, Graham Ruselink, a third-year sociology student, works as a first-year experience coordinator. Her job is to oversee many peer facilitators and ensure they are completing tasks such as lesson plans for their learning communities, weekly communication, and attendance.
Ruselink spends much of her working time with the nine other first-year coordinators. "We work together all the time, putting together weekly plans, programming emails and doing boring office tasks. Aside from all the work we have to get done, we also just spend a lot of time laughing and bonding together," Ruselink said. "It's always a great time together in the office – my colleagues make me happy to come to work no matter how busy that day is."
Ashley Bruner, a third-year psychology student, also works at the Learning Commons as a peer moderator. As a peer facilitator, Bruner reports to Ruselink and spends most of her time teaching a learning community course.
Bruner's learning communities are groups of freshmen with whom she shares a major. The peer facilitator works to provide them with tools, resources, and tricks for navigating their first year. "I've been a peer facilitator at Learning Commons for two semesters so far and honestly my favorite part has been just interacting with my students. I've made really amazing friendships with them and could see how they really felt more comfortable being a part of UC throughout the semester," Bruner said. "I love being one-on-one with my students and just being a resource for them It's great to be able to help make college a little less scary for my students."
Bruner describes how she not only enjoys helping students in the Learning Commons, but also how she enjoys all the lessons students have taught her along the way. "I learned not to take life too seriously, which my students taught me very early on," she said.
As evidence of this lesson, Bruner cites a specific recollection in which she taught a learning community to students engaged in exploratory studies. "[My students] was stressed, every single one of them," she said. "I didn't really know what it felt like to not know what I wanted to do with my life, so I couldn't really relate to them about this fight. However, being able to learn from my students as they worked through without knowing their path was incredibly eye-opening."