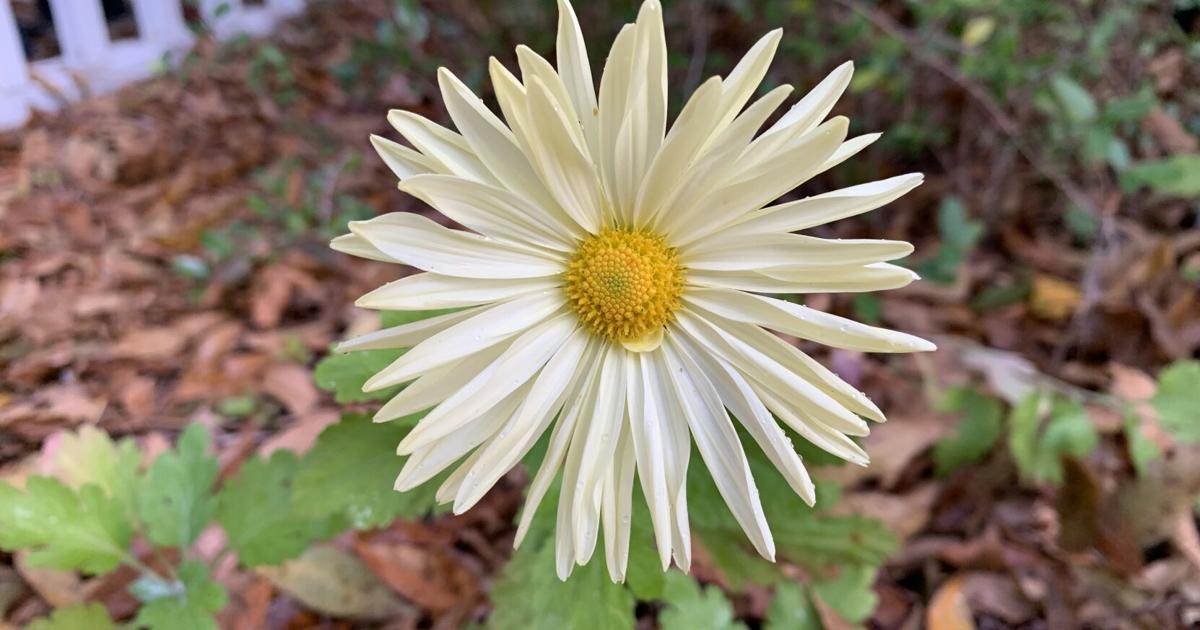 Garden column: 2021, a year of garden innovations | Columnists
A very dry autumn
The dry season in March and April, which ushered in the 2021 growing season in the Lowcountry, was followed by a wet summer even without a hurricane. Rainfall from June to September was nearly 20 inches above normal. It's no wonder autumn was unusually dry, as total rainfall tends to level out over a 12-month period.
This fall seems like the driest fall in the past 31 years I've lived in Charleston. It is certainly the first time that fungicides were not necessary to suppress gummy stem rot disease on watermelons in the fall because not enough rain fell to spread fungal spores from the few leaf spots that had started.
Although October rains were roughly normal at Charleston International Airport, October 5-6 fell over 3 of the 10 cm for the month. The same pattern was repeated in November, when most of the precipitation for the month fell from November 6th to 7th and none fell again by December 8th. The total amount in November was half of normal based on the rainfall between 1981 and 2010.
Gardeners with delicate perennials such as princess flowers and shrubs such as bottle brushes should check the soil moisture and, if necessary, water before the next cold snap. Water stores heat, so damp earth is slightly warmer than dry earth at night. Additionally, leaves that don't have the right amount of water are more prone to cold damage. See Clemson's Home Garden Information Center Factsheet 2350, (bit.ly/3IuLsCY).
Winter 2021-2022 will likely be warmer and drier than usual across the southeast due to a La Niña cycle in the South Pacific. According to NOAA predictions, there is an 87 percent chance that conditions in La Niña will last through early spring. This means that semi-hard winter annuals like Alyssum and Calendula can survive all winter this year.
Annual fertilization
One of my horticultural resolutions for 2021 was to fertilize all the perennials and shrubs in the garden, a task for which I did not always find time. The results were instructive. Agapanthus and especially the herbaceous mother "Gethsemane Moonlight" had more flowers this year than last year.
I'm going to be fertilizing my hanging lantana next year to see if this stimulates it to bloom like it did before. If fertilizing isn't enough, my garden has probably become too shady for this sun-loving perennial.
Dealing with armadillos
Around the time the Home & Real Estate editorial was about armadillos in the Lowcountry, three armadillos were first seen in my yard. One was young with tanned skin, while the other two were adults with the typical nine ribbons on their bony armor. The last sighting was one when I circled the compost bin outside the window next to my desk from home.
The article made me try to identify a burrow in the back yard under a hickory tree. Parker Johnson, Clemson Extension Forest and Wildlife Agent in St. George, immediately recognized the 6- to 8-inch den as an armadillo den.
Armadillos are "incredible diggers and also very mysterious," according to Johnson. I can vouch for the dig, because the armadillo expanded the building twice in the rainy summer of 2019 to keep it dry and left a large pile of clay in front of the entrance. That spring, the creature took freshly laid pine straw and built a roof over the building entrance, presumably to keep out rain.
Armadillos, like squirrels, use freshly dug soil to make their lives easier. Squirrels dig next to recently planted annuals to bury nuts and make holes about two inches deep. Armadillos dig up a whole year with a 10 cm long root ball and dig the hole deeper while looking for maggots and insects. Deer pull up newly planted annuals with their teeth and leave bite marks, even if they don't eat the whole plant. Repellants appear to work on armadillos because armadillos use their sense of smell to find food or to avoid apparently treated plants.
As this is my last column for 2021, I want to thank my wife for the proofreading and wish everyone a happy holiday season.
Anthony Keinath is Professor of Plant Pathology at the Clemson Coastal Research & Education Center in Charleston. His expertise lies in vegetable diseases. He is also an avid gardener. Contact him at [email protected]