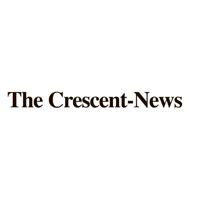 Gross Column: Tournament paths unknown but locations are | Local Sports
It's hard to believe that just a few short weeks will be the time to crown state champions on the hardwood and on the mat, while tournament time is a month away.
This process begins next Sunday and the following Sunday with the draws for the girls' and boys' basketball tournaments, respectively.
On Sunday, the girls' postseason area rosters will be sorted into Divisions II, III, and IV districts and learn how their paths will unfold postseason.
Visit www.crescent-news.com Sunday afternoon for a complete listing of dates, times, pairings and records for the sections in all three area team divisions.
In Division II, Section locations will see a field of Lima Bath, Bryan, Celina, Toledo Central Catholic, Defiance, Elida, Maumee, Napoleon, Toledo Rogers, Rossford, Toledo Scott, Lima Shawnee, St. Marys, Van Wert, and Toledo Woodward plays Section competitions at either Patrick Henry or Ayersville High School, with district qualifiers from the two locations advancing to play at The Jungle in Paulding.
D-III has two different locations with regional rosters competing as Archbold, Delta, Evergreen, Liberty Center, Montpelier, Swanton and Wauseon will head north to the Sylvania Southview and Bowling Green High School sections before the district games in Anthony Wayne take place. Fairview, Paulding, Ottawa-Glandorf, and Tinora will join a group of squads heading south for action in Lincolnview and Bluffton, as well as districts at the Elida Fieldhouse.
Eventually, alongside Bryan, Paulding will see other teams from the region at the Division IV section level as Antwerp, Ayersville, Edgerton, Edon, Fayette, Hicksville, Hilltop, North Central, Pettisville, Stryker and Wayne Trace will make up a majority of the borough that competes on "The Dawg Pound" at Defiance. Other D-IV rosters such as Continental, Holgate, Kalida, Miller City and Patrick Henry will feed into a different Van Wert High School district and begin their section tournaments at either Bluffton University or Van Buren High School.
Looking even further ahead, regional competitions will continue to be held at Mansfield Senior for Division II, Lexington for Division III and Elida for Division IV.
The boys' squad will see little change as the Division II brackets will continue to play at Lima Senior and Paulding, with Bryan, Defiance, Napoleon and Wauseon joining seven other Western Buckeye League rosters. Ohio Northern University's athletic arena will again house districts.
As with the girls, local teams also move north and south in Division III counties. Archbold, Delta, Evergreen, Liberty Center and Swanton will join a 13-team field competing in sections at Springfield and Wauseon and for districts at Toledo Central Catholic's Sullivan Center, while Fairview, OG, Paulding, Tinora and Wayne Trace in Elida will play section games and Miller City before moving up to the senior district of Lima.
Finally, the Napoleon and Bryan High Schools will welcome talented Division IV cadres to sections with Antwerp, Ayersville, Edgerton, Edon, Fayette, Hicksville, Hilltop, Holgate, Montpelier, North Central, Pettisville and Stryker joining Toledo Emmanuel Christian and Toledo Christian Hook Up in a District played at Defiance High School.
Continental, Kalida, Miller City and Patrick Henry will play their section games at Van Wert High School and Bluffton University, and district qualifiers will tip at the Elida Fieldhouse.
Here are some other thoughts and observations from the area:
• If you didn't read the news section first, be sure to read Tim McDonough's farewell column, as Friday marked his last day The Crescent News after an excellent career of almost 30 years with us.
If anyone thinks I'm doing anything remotely good as a sportswriter and news collector, don't thank me, thank you Tim. When I started as a part-time college student CN, I learned from the best in the business and Tim was there to proofread my stories and was one of many who showed me how to do this job properly and well. I'm forever grateful for that, but I'm even more grateful for having a resource and friend in the office for 10 years. I've heard more stories from Tim than I can count, some many times, and none of them had a dud in them.
I am sure you will all agree when I say that I wish Tim all the best in his next step in life along with my beloved Cincinnati Bengals good luck in Sunday's AFC Championship game.
• Though the snow on the ground still makes baseball seem far away, Thursday's ACME Baseball Congress brought some news as the 2022 state tournament will be held July 16-18 at St. Henry High School. After last year's tournament was held at Elida's Ed Sandy Field, reigning ACME State Champion Defiance will be looking to go a little further south in six months.
• Also on the baseball trail, plans have been compiled for schools across the region, with the first day of the spring sports season being set for March 26th. Defiance has always challenged itself with games in the non-conference and rugged WBL and this year is no different, but one game in particular stands out.
As part of a Prep Baseball Report Showcase at Defiance High School on Saturday, April 30, the Bulldogs will take on Division II Tallmadge High School at approximately 1 p.m. The scheduled game is only the second ever meeting between the two schools. The first? Oh, just the Division II state semifinals in 2002, which was one of the most notorious games in school history, when a DHS team led by future MLB All-Star Chad Billingsley went six scoreless innings with the Blue Devils at Cooper Stadium denied in Columbus. Billingsley hit 14 in the game and only allowed three hits, but one was a solo home run at the top of seventh that proved enough for a 1-0 heartbreaker.
• Quickly getting back to the hardwood, the Napoleon Eagles Aerie #4428 showed some serious generosity with a recent $10,000 donation to the Toledo Glass City Basketball Club. Coached by Napoleon graduate Freddie Zamora, the team won the Premier Basketball League title in an unbeaten first season a year ago and will kick off a second season of the Basketball League on March 5 in Kentucky against the Owensboro Thoroughbreds. Glass City had former Defiance College guard Allen Tigner and former Defiance High School star Katwan Singleton on its roster a season ago.
• If you thought Kadie Hempfling's career was decorated at Ottawa-Glandorf, the former Titans star has continued her hard-working career at Division I level. Hempfling was a three-time All-Ohioan and WBL Player of the Year at OG, graduated from the school as the all-time leading scorer and helped lead the school to the state tournament in all four seasons. How do you top that? By becoming the 29th 1,000-point scorer at Bowling Green State University, a two-time team captain, and joining an exclusive club of 14 players with at least 100 career starts.
Hempfling, a psychology med major, is also only the second player in Falcon history to have 1,000 points, 500 rebounds and 300 assists in a career, while BG is battling for a spot this year with a 9-7 mark fights in MAC tournament (4-3 MAC).