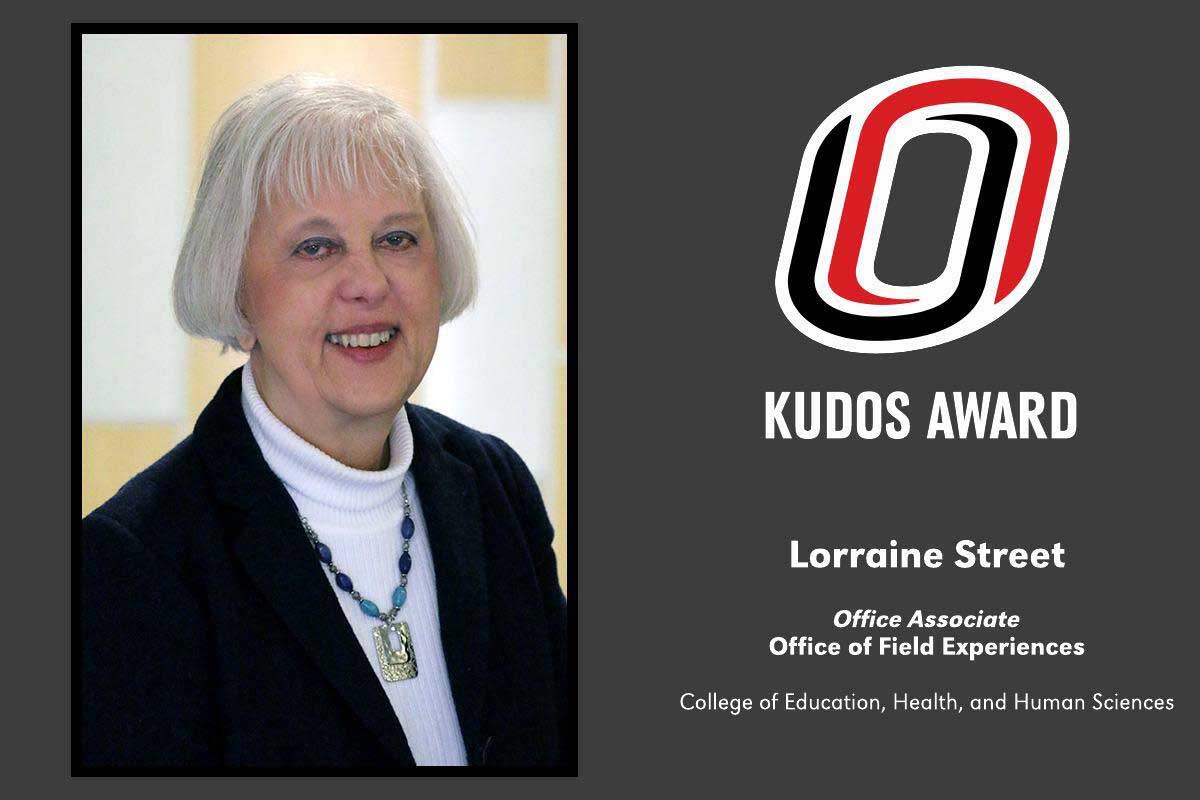 Lorraine Street receives the KUDOS Award from the Board of Regents | news
The Nebraska Board of Regents recently presented a KUDOS Award to Lorraine Street, a minister Assistant in the Field Experience Office at the UNO College of Education, Health, and Human Sciences, at their last meeting on Friday April 8th.
Lorraine is a well-known problem solver, student advocate and resource for her peers UNO's maverick spirit through their commitment to helping future educators craft the Transitioning from a student in a classroom to learning how to lead your own.
As one nominator writes, "Students and faculty look to her because they know she will always take the time to find answers to their questions."
In her role, Lorraine helps keep the office running, which can often mean switching between tasks quickly and in a time-sensitive manner.
"Anyone who knows Lorraine can count on her to see every situation through to the end," writes another nominator. "I personally watched her emails and called students when they needed her guidance."
And as someone with strong institutional knowledge, Lorraine is not only a hard worker but also a resource to her peers.
"She has been with the UN for many years and has so much knowledge to share with the rest of the office and the college," writes one nominator. "With all her responsibility, she is always available to answer questions or train a new employee."
For her dedication to student success, attentiveness, and willingness to do whatever is necessary in her role, Lorraine is a true example of the excellence and service that we all strive for throughout the University of Nebraska system.
---
KUDOS Award Nominations
The University of Nebraska's KUDOS Award recognizes the achievements of outstanding employees and is presented six times a year during meetings of the NU Board of Regents.
Is there an employee who you think deserves the KUDOS award? Nominate them today through UNO's People Are Everything software.