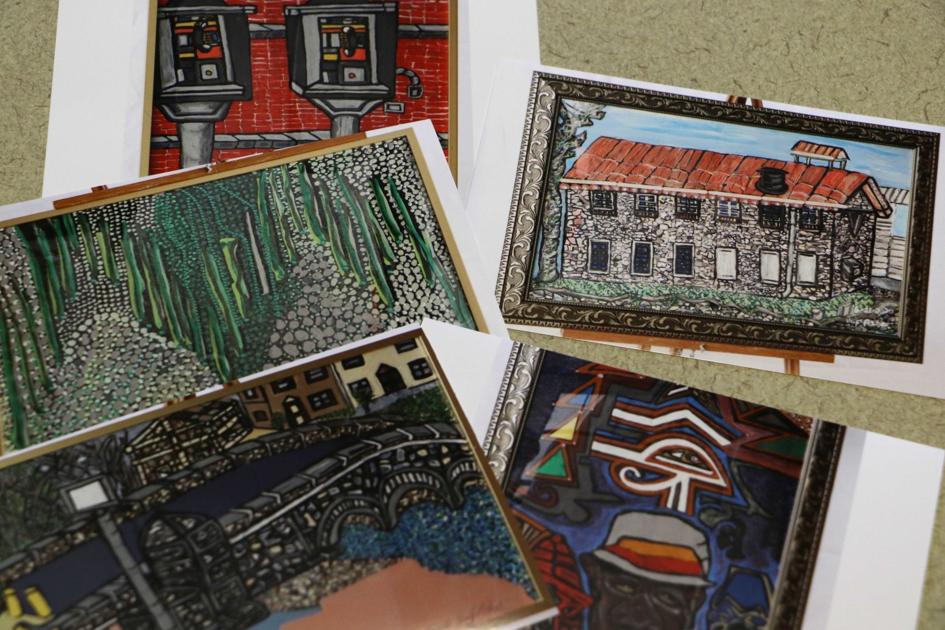 Martinsburg VA Medical Center is running a local art contest, sending some to national artists | Magazine news
MARTINSBURG – In August, several experienced artists submitted works of art to the local Creative Arts Show at Martinsburg VA Medical Center for evaluation.
Recreational Therapy Assistant Dawn Johns directs the Healing Arts Center and Creative Arts Festival, processing local and national submissions. She said that this year and last the process wasn't one the team is used to, but that the veterans still came out and enjoyed submitting their art.
"This year we weren't able to put on a local show due to COVID precautions, but we had a drive-in application in a tent for our outpatient veterans. Our inpatient veterans could come to the Healing Arts Center and bring their art or writing and fill out their applications, "said Johns. "Everything went fine. Because of all the planning and because everyone worked together as a team, from public relations to our volunteer services, to our recreational team to our veterans themselves, I think it went very well. "
The Creative Arts Show has been taking place for over 25 years. That year, after submissions were accepted, there were over 16 veteran winners who took the next step after winning first place recognition – they submitted them for evaluation at the National Creative Arts Festival.
According to Johns, there were 10 veterans in the arts department who submitted 22 submissions and 11 categories represented. In creative writing, there were eight veterans entering and having 16 entries. There were six categories in creative writing that were represented.
"We had a couple of winners. We had 16 veterans between creative writing and the arts serving as judges at the National Creative Arts Festival, "said Johns.
Some of the impatient and outpatient submissions were created on-site by the Healing Arts Center. The Healing Arts Center is a designated area on campus where veterans can paint, design, do text work, and more. There is something for inpatient and outpatient veterans.
Two of the first 16 winners were Girtha "Lee" Scouler or Lee and Abu "Farrukh" Azhaz or Farrukh, both veterans of the US Army. Both have been with the Healing Arts Center for four years.
"I went to the Healing Arts Center on the PTSD program. I do acrylic and I do media. I go in there and have emotions, but I write them into my art. I saw myself making progress over the month, "said Farrukh. "It gives you a way to escape from all of the things that you are trying to process. I thank God for that. It gives you a way to know that things are not as bad as they seem. I know it makes a huge contribution to my mental health. "
Lee and Farrukh said the program teaches veterans valuable things while allowing them to express their need to let go.
"At the time, I was dealing with isolation because of my PTSD. One day I got up and said, 'I'm going. I'll do it for myself '. Today, in my fourth year at the Healing Arts Center, I learned to keep a journal. The diary tells of my emotions, fears, feelings, pressure, my PTSD flashbacks. Whatever is happening in my life right now, I am writing about it. I took the letter I had and shaped it according to the requirements of the Creative Arts Show, "said Lee. "I was able to take all of these things off my chest and put them on paper. I'm glad I had the opportunity to be creative because I feel like my creativity has been blocked by myself. "
The results of the evaluation of Lee's work, Farrukh's work, and other first-place winners sent to the National Creative Arts Festival will be announced in the coming months.