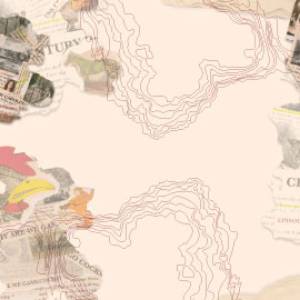 Remembering the Days: Honeymoon Suites, Living in the University Terrace Apartments – UofSC News & Events
Podcast "Remembering the Days" – Episode 32
---
Published on: September 21, 2021; Updated on: September 21, 2021
By Chris Horn, [email protected], 803-777-3687
---
They were buggy, hot, and tiny. But University Terrace Apartments were perfect for couples who needed cheap on-campus accommodation.
TRANSCRIPT
Obviously the stories are apocryphal …
"Whoopie tie yi yay, go with little pooches! Keep going!"
… but the people who used to live in a certain apartment complex on campus swear with a wink that the cockroaches there were big enough to ride.
"Ride her, cowboy! Yes ha! Yes, ha !! "
I'm Chris Horn, your host for Remembering the Days, and today we're visiting University Terrace Apartments, a 74-unit complex that has hosted married students – and many big bad bugs – at the University of South Carolina for nearly 40 years.
If you were a student here in the early 1990s or earlier, you might remember University Terrace. The low-rise buildings had been built as government-subsidized housing for the city of Columbia during the Great Depression and were on a slope off Blossom Street, behind Russell House and the Thomson Student Health Center. The Bull Street University parking garage is now there.
The university acquired the complex from the Columbia Housing Authority in the late 1950s and early 1960s and initially used it to house male freshmen. The apartments were soon converted into apartments for married students as South Carolina began to attract more students, many of whom were married and wanted to live on campus.
Among them were Joe and Missie Walker, two college students from Aiken, South Carolina.
Missie Walker: "What was that, maybe 500 square meters in our apartment, at most 600. The whole apartment would have fit in this room and you could stand anywhere in this apartment and see every room. We didn't have a closet, right. The bathtub wasn't a large bathtub. So you had to sit down like knees under your chin. No shower. It was an apartment on the second floor. It was a flat tar roof and cement walls with plaster on top. And the heat just – it was like living in an oven. They weren't air-conditioned. "
This is Missie Sanders Walker, who lived on University Terrace with her husband Joe from January 1978 to the summer of 1981. They married just months before they graduated with a bachelor's degree in 1978, and Joe graduated with a law degree in 1981. Looking back over 40 years, they smile at the size of their first humble home as a married couple. Hearing them describe the place was like living in a tiny house before there were tiny houses.
Missie Walker: "The kitchen – the stove was so small. I didn't know they were made so small. You couldn't put two pots next to each other on the stove. You – it just didn't fit. I didn't put certain baking tins in the oven because it was too small. No dishwasher. The water heater was – it took up half the kitchen. "
The Walkers tried to sweat it out that first summer, but it was just too much as the sun's rays pierced the flat tar roof and turned the cement walls into a virtual oven. Here's Joe Walker:
Joe and Missie Walker: "And we made it into summer a month because – Missie and I were talking about it the other day – we went to Thomas Cooper and stayed in Cooper until it closed. And it was air conditioned. Because we couldn't stand to be in the apartment. For Missie's birthday, July 1st, Missie's father bought us an air conditioner that we built in and we survived, but it didn't reach back into the bedroom. So we'd spend most of the summer sleeping on the living room couch.
"I'm sure the people lived a lot worse – it would have been impossible without the air conditioning. That was the only more bathroom than bedroom and the tiny bathroom with no shower.
"We went down to the sports center and showered down there and then came back up, especially in summer because if you just couldn't sit in the bathtub, I had long hair when we got married and ended up cutting it because it was mine Washing my hair, sticking my head under the faucet in the bathtub just didn't work. "
That's how Missie and Joe learned to put up with the smallness of the apartment, and with the help of a tiny window air conditioner they could endure the blistering heat of Columbia's famously hot summers.
But what about those cockroaches? Wasn't that something they couldn't stand?
Joe and Missy Walker: "We had cockroaches that were, you know, you could ride them! We had names for our cockroaches! (Laughter) They only came out of bed to visit at night because you would have so many bugs. "
The Walkers called University Housing to come out and spray, and they always did, but the dead and dying cockroaches simply gave way to another wave of cockroaches that pop up as uninvited houseguests and outlive their reception.
Joe Walker: "We just got used to it. But my parents came and said, 'Do you realize a cockroach just ran across the table?' And we thought, well, but he was there yesterday and will probably be gone next week.
One thing Missie Walker couldn't and wouldn't stand was the wild colors that the previous tenants had painted the walls with.
Missy Walker: "We had asked the university if we could see the apartment before we moved in and they said it was okay and the people who moved out would move out on the day we could see the apartment anywhere in it Stand in the apartment and see all four rooms, the bathroom, the bedroom, the kitchen and the living area. And they had painted them. The living area was bright orange. I mean, neon orange. The kitchen was green, the bedroom was yellow, and the bathroom was blue. And those were bright colors. So we went back to the university to ask for another apartment. And they said, 'No, that's the only thing that's coming. But it should be deleted. And if you don't like the colors there, we can come and paint, but it takes several weeks, "and we said," No, if you give us the color, we'll paint it. "So we had a big painting party and all of ours Friends came and brought brushes and rollers and. Yes, and the university delivered the paint and we took care of the people and we painted them and then we moved in. "
The University Terrace Apartments were tiny, scorching hot in the summer unless you had air conditioning, and as we discussed earlier, they were teeming with bugs.
So … what was the benefit of living there? Simple – the rent was cheap and the location was good.
Missie and Joe Walker: "That was the cheapest and we could afford it. And I think our first rent was $ 60 a month, and that was all including $ 5 for every month during the summer that you ran your air conditioner, which was obviously worth it.
"The best thing about life there was the location. I mean, you could see almost everything on campus. You were near the library. We were near the Russell House. We were close to all of our places we had – we took classes and it was cheap, I mean we could afford that.
"I never looked at it as an attempt or, you know, you'd rather live in a nice place, but all in all it had its advantages. I mean, like I said, it was close to everything and it was economical and, you know , it was reliable. "
The Walkers still have faded photos from their time on University Terrace – one depicting the 1978 snow storm, another capturing the view from their window of a small patch of grass.
And on the shelf in the spacious den of her lovely home near Lake Murray is another memento of her time at UT. It's a brick Missie insisted Joe get from the demolition site when the apartments were demolished in the mid-1990s. Perhaps this stone reminds them of their humble beginnings as a couple and the underage but myriad ailments they endured in those lean early years of marriage. Or maybe it's just a stone in the path of the Walkers' own memory trail.
That's all for this episode. I would be remiss if I didn't point out that University Terrace wasn't the only place on campus for married couples who lived in Carolina Gardens after 1963 and in Cliff Apartments after 1974. With an abundance of private apartments near campus, the university nowadays no longer offers dormitories for married students – the top priority is housing in the first year of study each year.
On the next Memory of the days We go way back to 1897 when the state legislature passed a law banning fraternities and sororities on campus. We will find out why this law was passed and what happened when the ban came into effect.
Memory of the days is created by the Office of Communication and Public Affairs. I'm Chris Horn, thank you for listening and forever for you.
---
Share this story! Let friends on your social network know what you're reading about
---
Topics: history