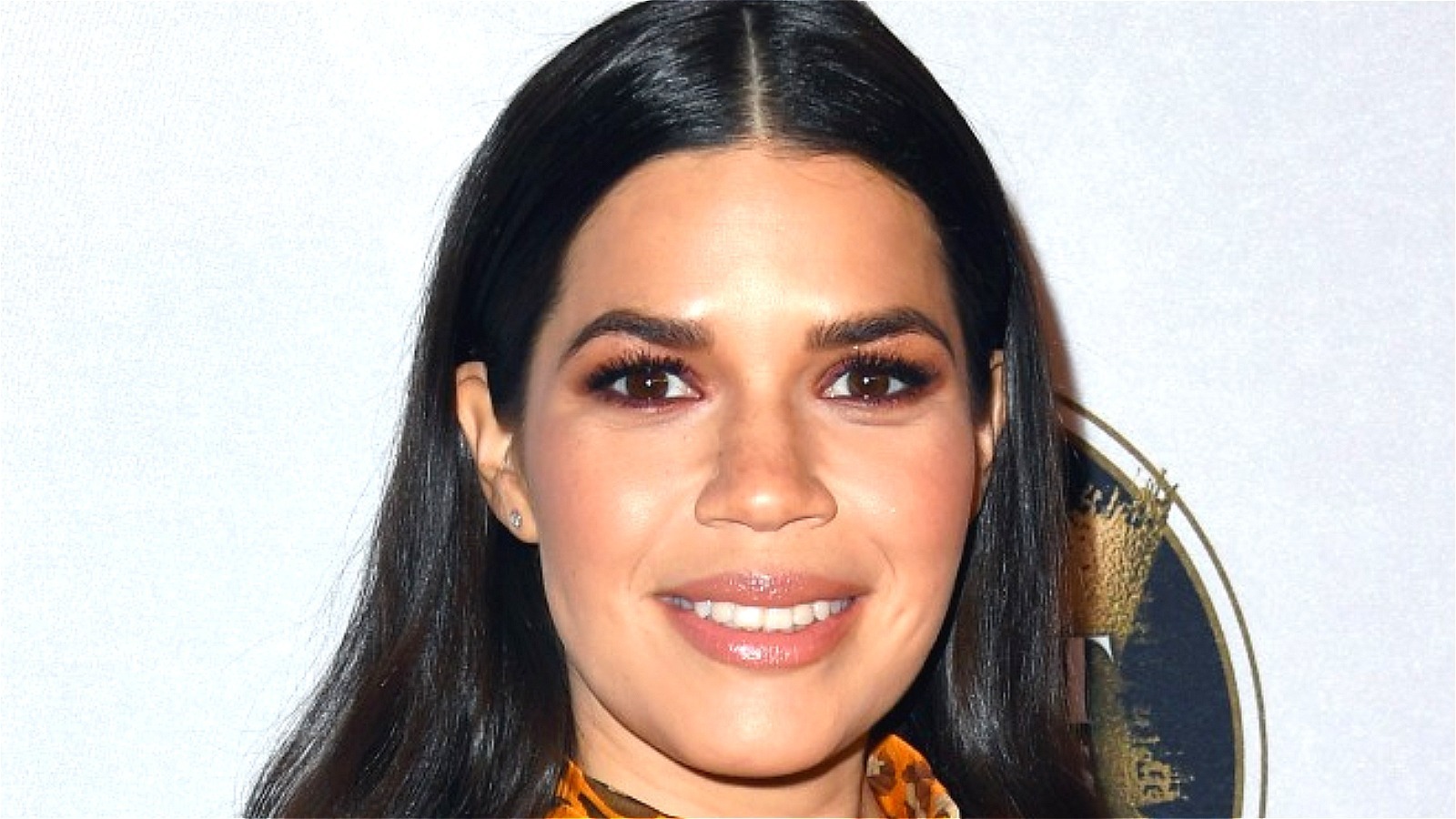 The real reason America Ferrera left the superstore
In "Superstore," Amy Sosa receives a job offer that would require her to move from St. Louis, Missouri to Palo Alto, California. While she wants her boyfriend Jonah to move in with her, he ultimately decides against it as they both want different things, both romantically and professionally. In a way, it seems like Ferrera's decision to leave the show also boils down to wanting something else.
On February 28, 2020, the actress announced her departure from the series on Instagram. After thanking everyone who made Superstore possible, she concludes the post by saying, "As I begin the next chapter in my family and career, I wish my beloved Superstore family nothing but the best and always Success." However, Amy Sosa's departure didn't end exactly as Ferrera and the writers originally envisioned.
Ferrera originally planned to leave the show for the Season 5 finale (via The Los Angeles Times). However, the COVID-19 pandemic disrupted production, preventing them from completing the season. Therefore, Ferrera had to return at the start of Season 6, with the first episode showing what happened in Cloud 9 at the start of the pandemic and the second episode showing how it goes. Since Season 6 was the show's final appearance, of course Ferrera had to come back for the finale, as series creator Justin Spitzer revealed in an interview with Deadline: "As soon as we were told the show was ending, we called you and said we'd love it if you could do another episode or two, and she was on board right away. It just felt like the series finale wouldn't have been like the ending without her. We knew we wanted her to come back to her at the end of it. We knew we wanted her to come back to the end."
Suffice it to say that Ferrera's return resulted in one of the most emotionally satisfying TV finales in modern times.