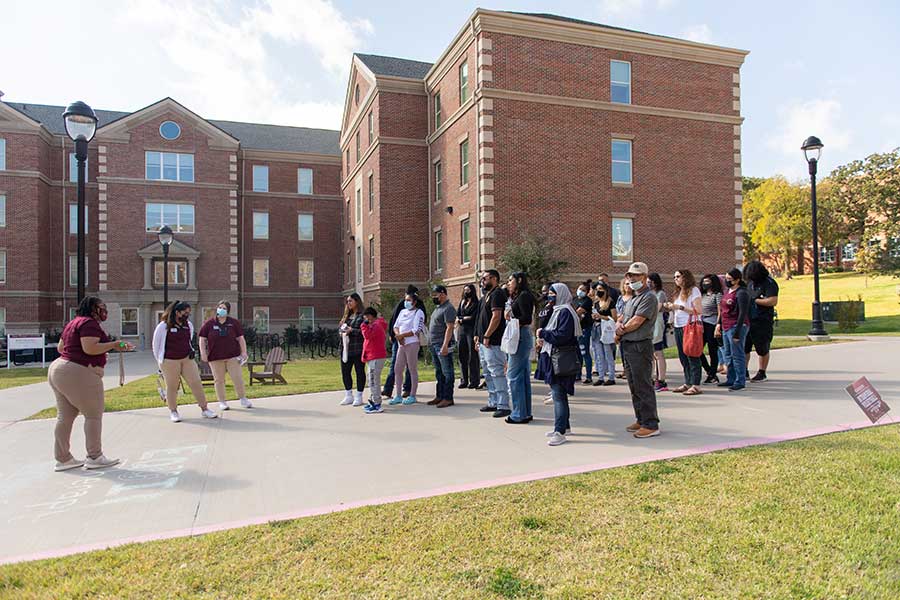 TWU is hosting Pioneer Preview Day on June 25, 2022
June 13, 2022 — THE TONE – Texas Woman's University is hosting Pioneer Preview Day on Saturday, June 25 from 8:00 am to 12:00 pm at the university's Denton campus – an open house event for prospective freshman and transfer students.
Various sessions and events will take place throughout the day, including a panel discussion featuring current TWU students. Information sessions cover a variety of topics including admissions, housing, financial aid and scholarships. Prospective students and their families also have the opportunity to take part in a campus tour.
Prospective students could win $1,000 to help fund Fall 2022 and Spring 2023 tuition and fees at TWU. Prizes will be awarded during a drawing to a freshman and transfer student on Pioneer Preview Day. Students must be eligible for admission to TWU to claim prizes and must be present for the drawing to win.
Check-in starts at 8:00 a.m Student Union at Hubbard Hall on the management drive. A campus map can be found at Campus Maps. Free parking is available throughout the Denton campus during the event.
To sign up or for more information, visit the Pioneer Preview Day website. Telephone registration is also available at 940-898-3188.