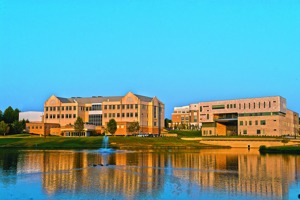 USI hosts academic workshop on global climate change
The University of Southern Indiana hosted a Global Climate Change workshop with six discussion areas on Tuesday, June 28 and Wednesday, June 29 at the Griffin Center on the USI campus. Over 20 established scientists, junior scientists and doctoral students from the United States as well as several international scientists from Canada, Sweden and Germany were present [virtually attending]. Although the workshop is not open to the public, it has the potential for academic and public impact for years to come.
The six discussion areas include:
How global climate change was engineered
How global climate change has been communicated in various forms
Governance issues related to global climate change
Impacts of climate change, inequality and justice, nationally and globally
Sociotechnical advances in global climate change
The future of global climate change
The workshop, co-organized by Dr. Stephen Zehr, USI Professor of Sociology; dr Myanna Lahsen, Associate Professor in the Department of Thematic Studies at Linköping University in Linköping, Sweden; and dr Roopali Phadke, Professor of Environmental Studies at Macalester College in St. Paul, Minnesota, provided attendees with insights into future research questions, provided pedagogical guidance in the classroom, and encouraged global collaboration for future research and discussion on the topic.
"This workshop aims to show what science, technology and society studies (STS) has achieved and what still needs to be done," says Zehr. "The interdisciplinary field of STS contains concepts and theories that provide access to this complexity and can help steer solutions towards sustainable and equitable paths. While many viewpoints are discussed in this research, what stands out is a deeper understanding of how socio-technical transitions occur (e.g. from fossil fuels to renewable energy sources) and how they can be facilitated. These transitions often face resistance from entrenched economic interests, laws, cultural practices, political opposition, limited suppliers, etc., and may not initially appear economically rational. STS has the tools to understand how to overcome this resistance in a sustainable and more equitable way."
The workshop, funded by the National Science Foundation's Science and Technology Studies (STS) program, was first introduced to Zehr in 2019 when he attended the Society for Social Studies (4S) annual conference in New Orleans, Louisiana. The pandemic put the project on hold, but Zehr, who served as 4S secretary for 8 years, was finally able to help make the workshop a reality this year.
The workshop format offers an opportunity to bring together senior and junior researchers to explore ideas and help shape the next generation of climate change research. In addition to the research value, a goal of the workshop is to develop materials and ideas that will enhance the STS undergraduate courses on climate change and other environmental issues. At the end of the 2022 workshop, scientists will start preparing a formal document on the topic, which will be widely disseminated in the future.