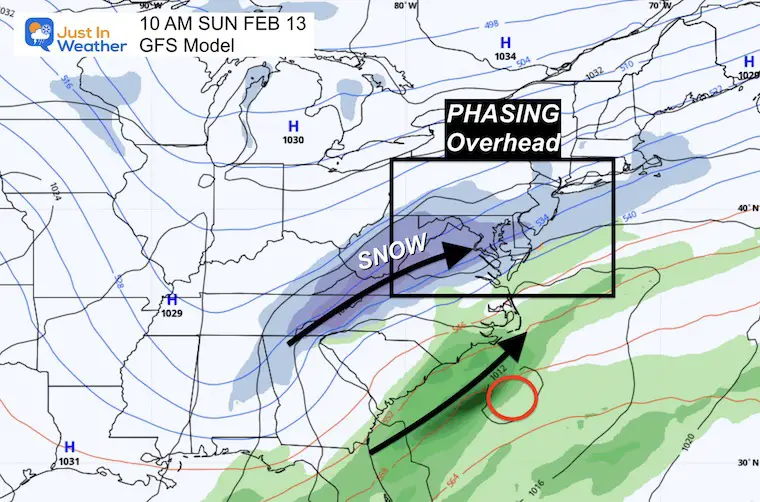 What we know about Sunday snow
February 9, 2022
Wednesday night update
Here we are less than four days before that next weather event. There's one thing that makes me happy as a forecaster, but we're still not sure about the final fix for snow on Super Bowl Sunday.
It looks like giving credit to the GFS model has been a good decision so far. It's been most consistent with this event, but we're not "ready to go" yet. However, my suggestion that the initial error would be corrected to bring this system west seems to have materialized (so far). But the three main models have not yet treated this correction equally. The euro has been slow to adjust and the Canadian has overcorrected too far west.
This story of Goldilocks and the three bears comes to mind. The other two main models (Canadian and European) joined the ranks last night but parted ways earlier today. So what I present below really shows three possible development solutions. If you want snow, the GFS in the middle with the mash is just right.
Please note that this is NOT a snow forecast, just tracking trends. The breakup, there's more support that something is going to happen and it's worth being mindful of alternative plans (for the big game).
Tomorrow (Thursday) we start taking potential snow effects and totals more seriously.
compare models
I will save the GFS model plot for last. So if you really want snow, let's first look at what could happen to derail it for our region.
Canadian GEM is late in phasing but brings big snow in western Maryland and then hammers New England. The European ECMWF, on the other hand, shifts the focus further south and east, giving Delmarva the best chance of snow.
Canadian gem
Snow in the morning with the north branch of the jet appearing to be falling over western Maryland.
Animation:
The loop might not be what snow lovers want, but it really helps show the dynamic of the split energy coming together (phasing) into a larger event.
While this missed central Maryland, the phase shift occurs to our north in New England.
ECMWF model
This shows the north branch over Delmarva in the morning. The net result shifts the entire pattern east and then offshore.
animation
GFS (American) model
Just because this looks the most impressive doesn't mean it's a promise. But what I saw with this model is that it was consistent and trended a bit stronger.
Shown here is snow over central Maryland on Sunday morning, but the event (on this run) lasts all day. Beginning Saturday overnight through early Monday morning.
animation
I have to say that would be a cheap setup with jet stream phasing.
jet stream animation
Saturday morning to Wednesday morning.
This helps show how the jet stream arrives in two phased parts. After swinging through, the following ridge (orange) supports a warm-up larger than what we have this week.
temperature outlook
Here's the National Blend of Models, showcasing a cold Valentine's Day, then a dip into the upper 50's through Wednesday. While this reads 58ºF, I've seen 60's on both the GFS and ECMWF. Given BWI's tendency to confirm warmer patterns within warmer patterns, I would give that a real possibility.
Weather updates straight to your inbox
Sign up and be the first to know!
SEE ALSO
ALL FITF GEAR
FITF STORM SNOW
Winter Outlook Series:
My call for snowfall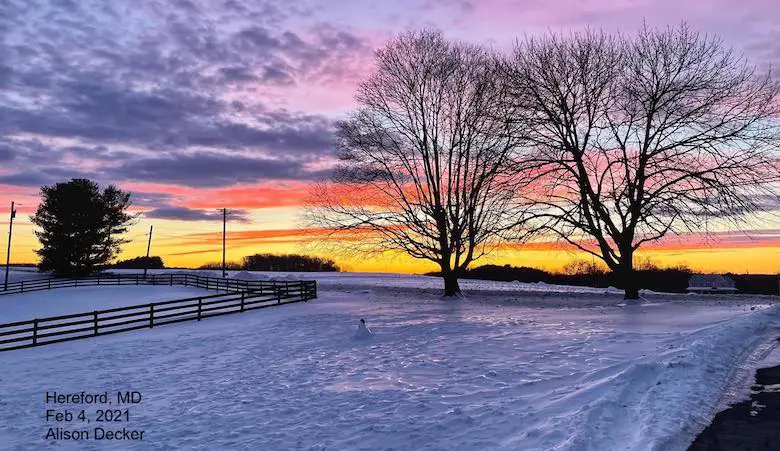 Review of Last Winter: My Old Outlook and Your Grades of My Storm Forecasts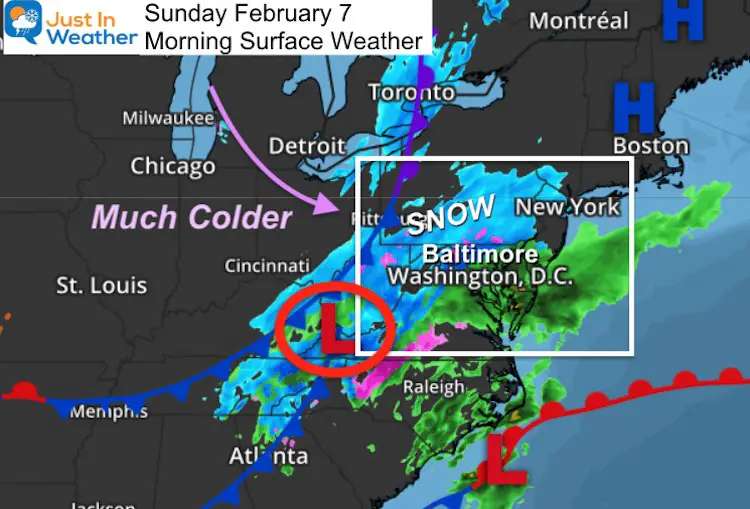 Winter Weather Page – Lots of resources
Increasing sunspots in the solar cycle indicate more snow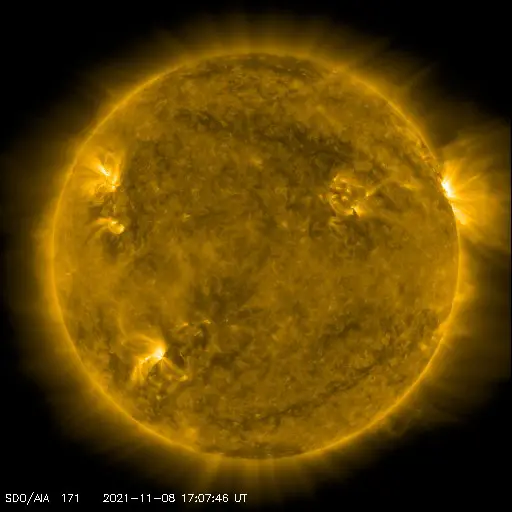 Comparison of 4 different Farmer's Almanacs: Majority colder winter outlook than NOAA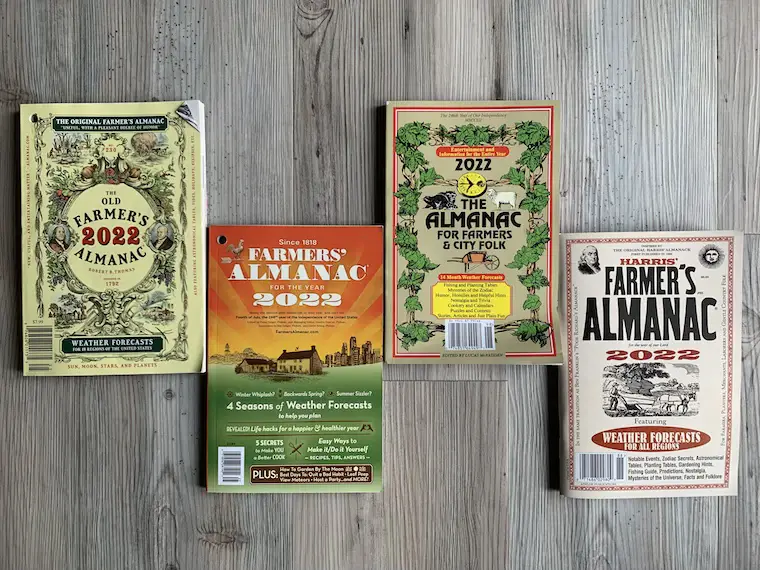 NOAA Winter Outlook – but read the fine print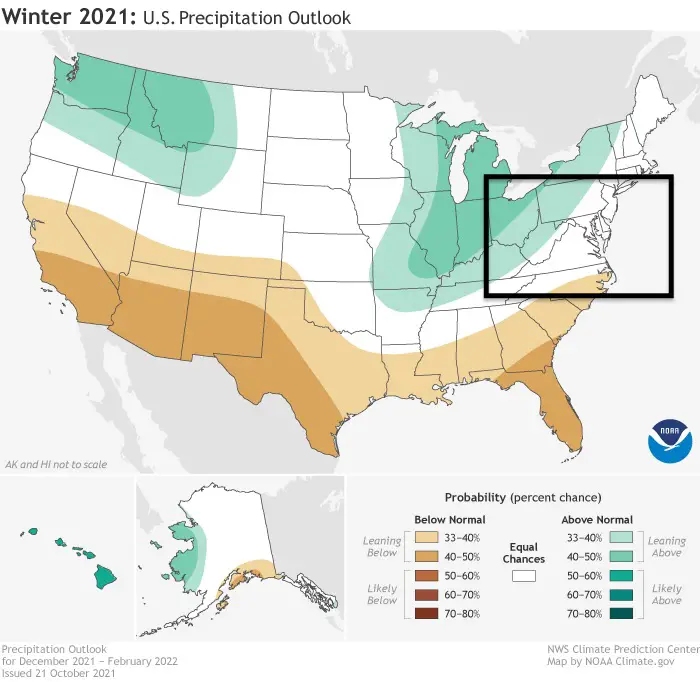 Signals for an early start of winter in November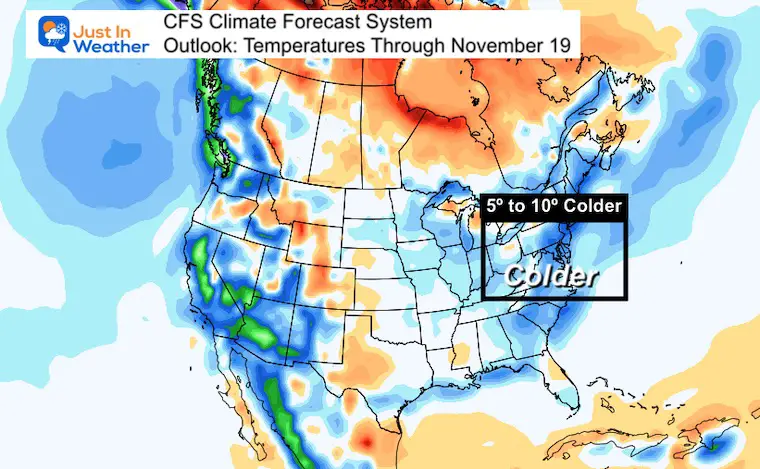 Winter Outlook Series: La Nina Double Dip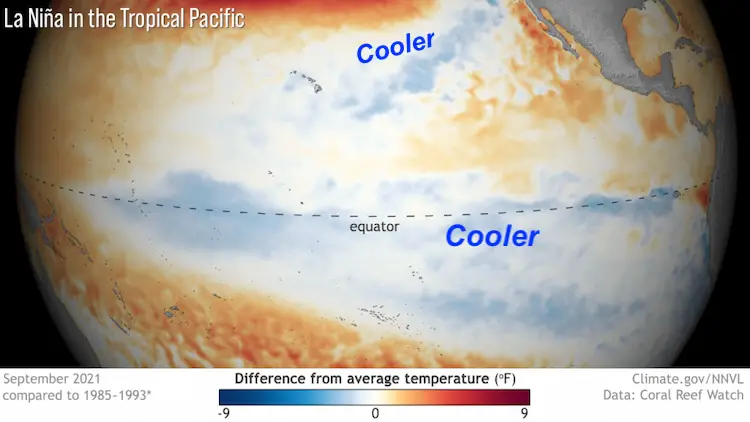 Nor'easter can provide a clue to the winter La Nina pattern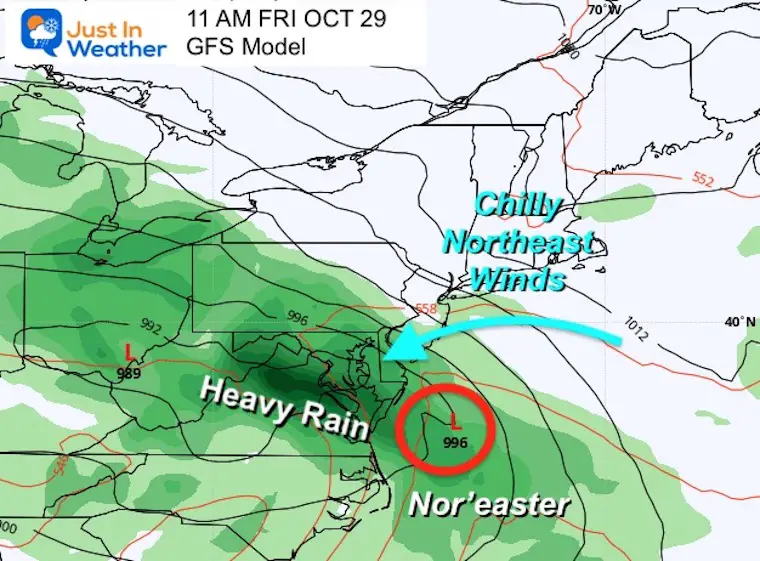 Winter Folklore Checklist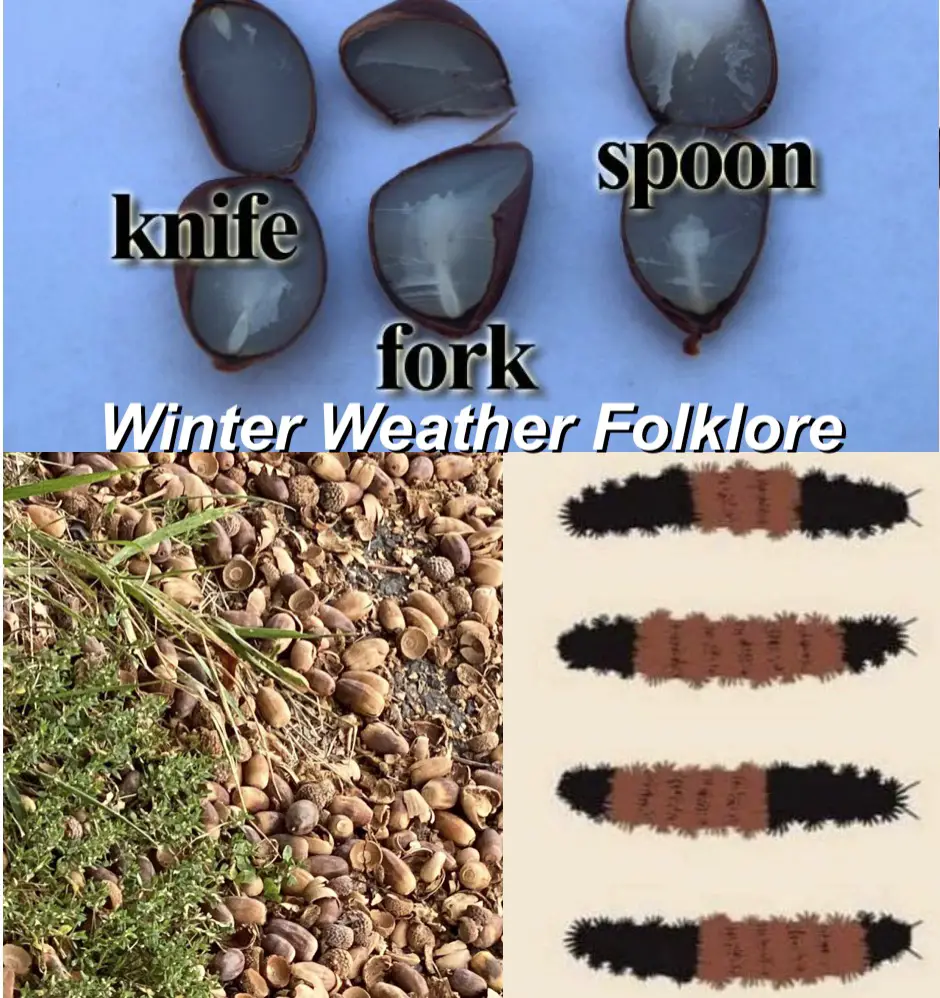 *Disclaimer due to frequently asked questions:
I am aware that there are some spelling and grammatical errors. I've made a few public statements over the years, but if you're new here you might have missed it:
I have dyslexia and found it out in my sophomore year at Cornell University. I didn't stop myself from earning my Meteorology degree and being the first to receive the AMS CBM in the Baltimore/Washington area.
I miss my mistakes in my own proofreading. The autocorrect spell checker on my computer sometimes does a wrong to make it worse.
All maps and information are correct. The "wordy" stuff can get sticky.
There is no editor who can check my work when i need it and have it ready to ship in a newsworthy timeline.
I accept that and maybe proves that what you read is really mine…
It's part of my charm.
#FITF