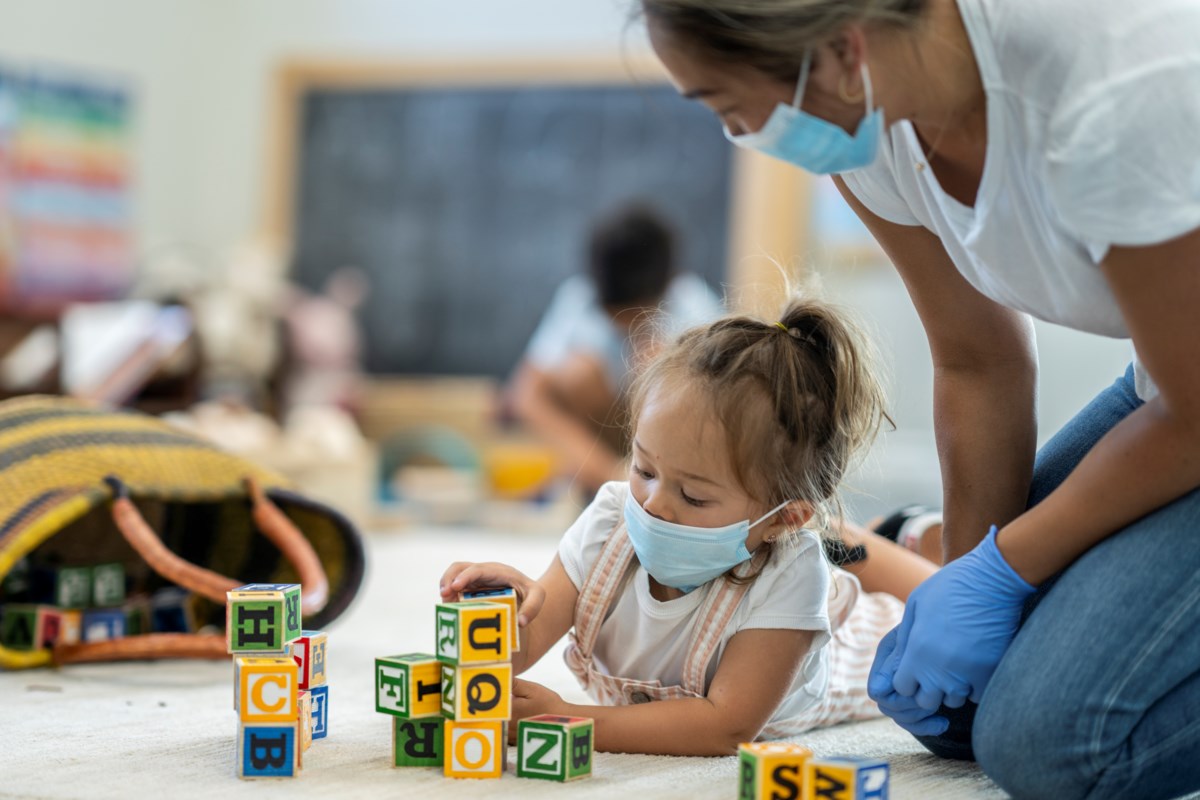 Do schools in New Westminster have on-site childcare?
A letter campaign is urging the New Westminster School District to create more childcare places in schools.
The campaign, led by CUPE BC, is urging BC school authorities to expand on-campus childcare services for school-age children.
The letter, which was sent to the New West School Board by a dozen different authors, notes that the BC government has committed to $10 a day child care and the federal government recently committed significant resources to child care announced from 0 to 5 years.
It also highlights the newly launched Seamless Day child care, with which BC has begun piloting kindergarten and 1st grade students in more than 20 programs across the province – including one at École Qayqayt Elementary School in New West.
"What is missing is affordable universal, quality childcare for all school-age children (5 to 12 years). The solution to that need is right in front of us — our existing public school system," the letter reads.
The letter states that pre- and after-school care provided by school districts makes sense because districts already have the necessary facilities and staff in the form of educational assistants (who currently work less than full-time).
"Families in our community are in dire need of quality pre- and after-school care in the schools their children attend. The school district is ideally located to open these spaces quickly and efficiently using existing school infrastructure and staffing," the letter said.
School board chair Gurveen Dhaliwal said the campaign reflected an issue important to the district.
"It aligns with the values ​​of the board and certainly our strategic plan," she said at the January 25 board meeting.
New West Schools added 90 child care places
Tanis Anderson, the school district's assistant principal for early learning, said the district has been able to create 90 new childcare slots in New West schools — bringing the total number of childcare slots in district schools to 435.
Anderson noted in a Jan. 18 presentation to the school board's education committee that the district has worked with Westminster Children's After School Society, which operates child care centers at district schools. They have been able to take advantage of provincial grants and license changes that make it easier for schools to provide school-age childcare.
This work has resulted in new rooms in Connaught Heights, where there are now 54 rooms. At FW Howay, licensing the gym and multipurpose childcare room allowed the district to add an additional 54 childcare spots and eliminate the school's childcare waiting list altogether.
"I'm a big fan of what's happening in Howay," Dhaliwal said, adding it was a "strong option" for what childcare might look like at other district schools.
At Skwo:wech, with the opening of the new school building – which will take place sometime after the March holidays – there will be 14 additional childcare places for school-age children and 36 new places for children aged 0 to 5 years.
Queensborough has seen a "significant increase" in places – up 95% between November 2020 and August 2021. The soon to be built extension to Queen Elizabeth Elementary will include childcare space; A needs analysis is currently being carried out to determine which age group this care should cover.
Seamless Day starts on February 1st in Qayqayt
In Qayqayt, two Early Childhood Education (ECE) staff have been hired for the new Seamless Day program, where the first 12 children will start on February 1st. As part of the program, childcare is integrated directly into the classroom with early childhood educators who look after the children before and after class and also work with the teacher during the day.
Anderson acknowledged that getting the Seamless Day program up and running has been a tall order, but now that it's here, she said she'd like to expand it to other schools if possible.
"We could really replicate that in other schools," she said.
But Anderson said the idea of ​​using district-employed educational assistants didn't materialize because EAs and ECE employees have different skillsets. So far, she said, the closest thing the district has come to is offering EAs the opportunity to work for Westminster Children's After School Society's care programs after their school shifts have ended – but she admitted they wouldn't get the same pay either WCASS as they do for their county jobs.
Anderson said the district is also looking at ways to expand after-school community programming in schools, including partnerships with parks and recreational facilities.
Follow Julie MacLellan on Twitter @juliemacellan.
Email Julie, [email protected].